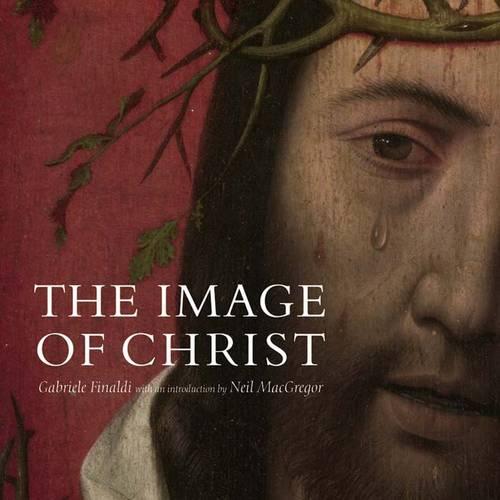 The Image of Christ
1 available
Book Details:
Publisher:Yale University Press ISBN:9781857092929 Published Date:29th February 2000 Dimensions:246 X 248 X 20 mm Weight:0.9982 kilograms Pages:224 Binding:Paperback Condition:Good
Short Description
Rather than presenting a life of Christ in art, this book explores the challenges facing artists when representing Jesus - God who became a man. It traces how the image of Christ that we recognize today evolved over two millennia, from the earliest metaphorical symbols of the Shepherd, the Lamb, and the Vine to the emergence of a 'true likeness'.
---
Full Description
The Image of Christ expresses the view that modern secular audiences can engage with the masterpieces of Christian art at an emotional as well as a purely aesthetic or historical level. This book aims to help the viewer understand these pictures by focusing attention on the purpose for which they were made, and explores what they might have meant to their original viewers.

The authors trace how a recognizable image of Christ evolved, starting with the earliest symbols and metaphorical images such as the Sheperd, the Lamb and the Vine. They trace the emergence of a "true likeness," emphasizing the importance of the Veronica, the "miraculous portrait" said to have been imprinted on the cloth held out to Jesus on the way to Calvary. They describe how artists conveyed the paradox of Christ's dual nature-human and divine, weak and powerful, victim and victor-in portrayals of his infancy. They also show how images of Christ's suffering during the Passion were intended to convey a cosmic, not just a personal significance. Artists have attempted to put extremes of suffering and despair into an overal context of hope-a vein of hope that runs from the catacombs to Hiroshima and beyond.

These are images that speak, even to those who do not hold Christian beliefs. Artists had to make it clear that in representing the life and death of Jesus they were offering a continuing truth; we the spectators have to become eyewitnesses to an event that matters to us now. As a result, the different moments and aspects of Christ's life become, in the hands of great artists, a reflection of all human experience. The Virgin nursing her son expresses the feelings of love every mother has for her child. Christ mocked in innocence beset by violence. Christ risen and appearing to Mary Magdalene is a universal reaffirmation that love cannot be destroyed by death. Beyond their obvious religious significance, these are paintings that have a universal meaning.
---
Review
"Engaging . . . a novel approach to [a] seemingly familiar subject . . . insightful."-Jeremy W. H. Arnold,
Religious Studies Review
-- Jeremy W. H. Arnold * Religious Studies Review *
---