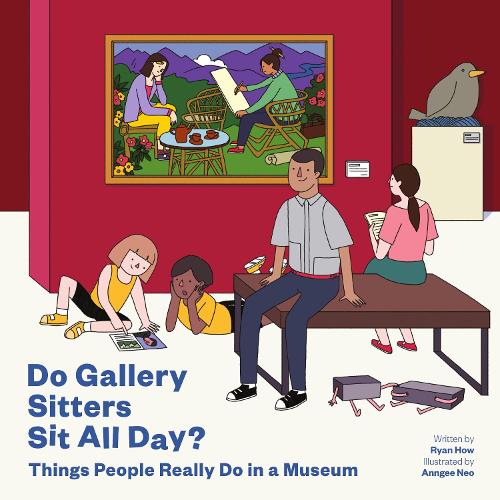 Do Gallery Sitters Sit All Day?
1 available
Book Details:
Publisher:National Gallery Singapore ISBN:9789811145148 Published Date:4th June 2018 Dimensions:249 X 251 X 5 mm Weight:0.2161 kilograms Pages:40 Binding:Paperback Illustrations:illustrated throughout Condition:New
Short Description
What is a docent? What does an artwork conservator do? Take a look behind the scenes to discover what goes on inside an art museum.
---
Full Description
With colourful illustrations featuring the beautiful architecture of National Gallery Singapore, Do Gallery Sitters Sit All Day? brings readers into the daily lives of museum professionals as they prepare exhibitions, receive artworks and guide visitors around the museum.
---