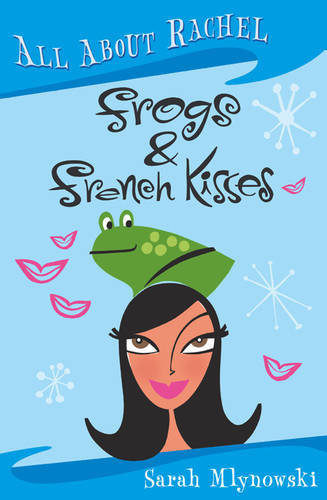 All About Rachel: Frogs and French Kisses
1 available
Book Details:
Publisher:Macmillan Children's Books ISBN:9780330432818 Published Date:2nd June 2006 Dimensions:130 X 196 X 24 mm Weight:0.1996 kilograms Pages:288 Binding:Paperback Condition:New
Short Description
The second book in a sensationally sparkling, bewitchingly funny series for girls - it will have you in stiches and leave you tingling to the tips of your toes!
---
Full Description
Fourteen-year-old Rachel and her witchy family are back. Miri, Rachel's sister, is busy zapping up ways to save the world. Rachel has a better idea. But the luscious love spell that she FINALLY persuades Miri to cast doesn't have quite the intended effect. Now Raf, Rachel's one true love, hates her, and the Prom is about to cancelled because of a herd of cows! She would ask her mother for advice, but she's turned into Crazy Dating Mom and is a little spellbound herself.
Rachel may not have powers of her own - but it's up to her to put a stop to their muddled magic before it's too late . . .
---