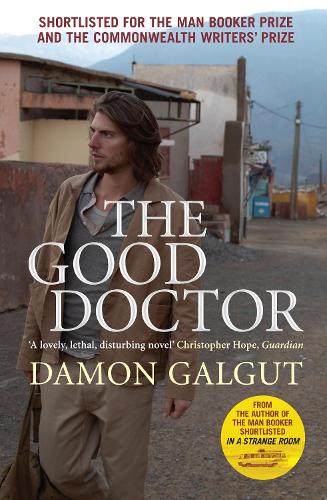 The Good Doctor
1 available
Book Details:
Publisher:Atlantic Books ISBN:9780857891723 Published Date:1st April 2011 Dimensions:128 X 196 X 22 mm Weight:0.2223 kilograms Pages:224 Binding:Paperback Condition:Good
Short Description
'A latter day Heart of Darkness' (
Daily Mail) -
The Good Doctor , from the internationally acclaimed Damon Galgut was awarded the Commonwealth Writers' prize and shortlisted for the Man Booker Prize.
---
Full Description
A powerful, taut and intense tale of a friendship overshadowed by betrayal, set against the tawdry hopes and disappointments of a post-apartheid South Africa.
When Laurence Waters arrives at his new post at a deserted rural hospital, staff physician Frank Eloff is instantly suspicious. Laurence is everything Frank is not-young, optimistic, and full of big ideas. The whole town is beset with new arrivals and the return of old faces. Frank reestablishes a liaison with a woman, one that will have unexpected consequences. A self-made dictator from apartheid days is rumored to be active in cross-border smuggling, and a group of soldiers has moved in to track him, led by a man from Frank's own dark past. Laurence sees only possibilities-but in a world where the past is demanding restitution from the present, his ill-starred idealism cannot last.
---