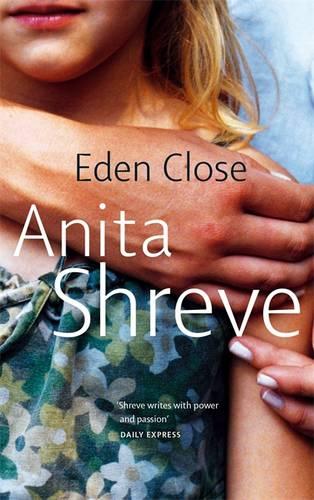 Eden Close
1 available
Book Details:
Publisher:Abacus ISBN:9780349105871 Published Date:1st December 1994 Dimensions:126 X 196 X 24 mm Weight:0.1180 kilograms Pages:288 Binding:Paperback Condition:Good
Short Description
*'A notable fiction debut' (Publisher's Weekly) from the acclaimed author of The Weight of Water and The Pilot's Wife.
---
Full Description
Andrew, an advertising executive in his mid-30s, returns to his hometown in upstate New York for his mother's funeral. He does not intend to stay in the slow rural backwater he left seventeen years before. But the dreams and memories persist and in the darkened farmhouse he relives that hot, bloody night when Eden Close was blinded -- by the same gun that killed her father.
The enigmatic Eden had been Andrew's childhood companion. Together the two roamed summer cornfields, smoked their first forbidden cigarettes, skated, fished and fought until the tomboy turned temptress -- then their friendship ended. Now, despite warnings, Andrew is drawn again to this lost, blind girl of his youth, drawn to save her from the cruel neglect she has endured for seventeen sightless years without him. But first he must discover the grisly truth about that night . . .
---
Review
Shreve writes with power and passion * DAILY EXPRESS *
Anita Shreve has a knack for wry observation and for capturing the agony of emotion * DAILY TELEGRAPH *
EDEN CLOSE is a novel of sensibility. Its insights are keen, its language measured and haunting. In it a sense of loss and rapture is everywhere * NEW YORK TIMES BOOK REVIEW *
A first novel that turns rural gothic horrors into a story of fine, high love... * KIRKUS REVIEW *
---