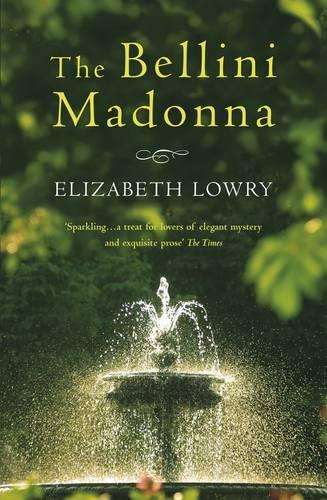 The Bellini Madonna
1 available
Book Details:
Publisher:Quercus ISBN:9781847249531 Published Date:2nd July 2009 Dimensions:128 X 196 X 30 mm Weight:0.2813 kilograms Pages:304 Binding:Paperback Condition:VeryGood
Short Description
A very funny debut, which marks the arrival of a major new talent, and a multi-layered detective story wrapped in a caustic confession, The Bellini Madonna is complex and ultimately tragic story that plays with art, poetry and history.
---
Full Description
Thomas Lynch is a libidinous aesthete and non-achieving art historian in disgrace for his sexual misdemeanors. There seems to be only one means of redemption - the opportunity to prove his life-long theory of the existence of an uncatalogued Madonna by the great Venetian Renaissance master, Giovanni Bellini. Lynch's obsessive search at last brings him to Mawle, a run-down English country house owned by the Roper family in Berkshire. There, Lynch discovers a lost diary by the former owner of the house, James Roper, that puts him on the trail of the picture and immerses him in the lives, past and present, of the Ropers themselves. The Ropers are intent on keeping Lynch prisoner for reasons of their own, and he soon finds himself caught up in a sexual game of cat and mouse. Where can James Roper have hidden the Madonna? And what possible role might Roper's enigmatic great-granddaughter, Anna, have to play in solving the mystery of its whereabouts? In his search for the picture, Lynch - weakened by love and alcohol - has to confront a multitude of paradoxes: of desire and eroticism, art and life, truth and lies.
---
Review
'A complex narrative twists and turns back in time to Baedecker's Italy and Robert Browning's aphrodisiac asparagus. This is a first novel and Lowry has thrown a very considerable talent into it, creating a splendidly quirky art historian ... thoroughly enjoyable' Independent. 'Sparkling ... a treat for lovers of elegant mystery and exquisite prose' The Times. 'A mystery story, a love story and a comedy of errors ... A compelling debut that entertains and unsettles in equal measure' Guardian. 'One of the creepiest narrators since Nabokov's Humbert Humbert ... an effectively chilly tale about desire, greed and amorality' Independent on Sunday. 'A sparkling, accomplished novel, written with finesse, each paragraph glowing with wit and the whole book alight with mischief' Hilary Mantel. 'Elegant mystery and exquisite prose ... a delight' Sunday Times.
---