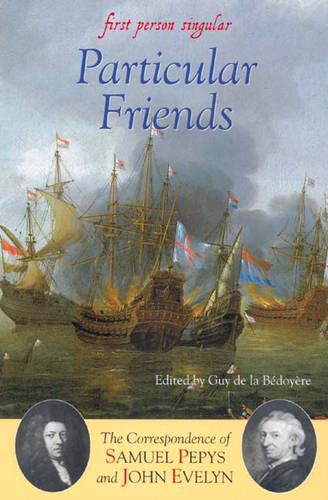 Particular Friends - The Correspondence of Samuel Pepys and John Evelyn
1 available
Book Details:
Publisher:Boydell ISBN:9781843831341 Published Date:12th May 2005 Dimensions:141 X 215 X 27 mm Weight:0.458 kilograms Pages:352 Binding:Paperback Condition:VeryGood Notes:**PAPERBACK**
Short Description
Intriguing insight into the minds of two exceptional men whose contribution to our understanding of 17th-century England is incalculable. SPECTATOR
---
Full Description
Pepys and Evelyn first came to know each other during the Second Dutch War (1664-7). As the plague raged in the London they loved, they were both preoccupied with the business of casualties from the war, Pepys as Clerk of the Acts, and Evelyn as a Commissioner for Sick and Wounded Seamen and Prisoners of War. Nearly forty years later they were still corresponding, exchanging details of remedies for the afflictions of old age. Their friendship, and their relations with others, as recorded in their famous diaries and letters, provide an exceptional opportunity to witness life at the heart of Restoration England. This book includes every letter which could be located (some of which have been lost for more than a hundred years), and the complete text of each has been newly transcribed and fully annotated. Evelyn and Pepys are revealed in fresh dimensions as many details of their lives and friendship emerge which go unmentioned, or are barely alluded to, in the diaries.
GUY DE LA BEDOYERE, historian, archaeologist and broadcaster, has also published an edition of Evelyn's
Diary
and a collection of pieces by Evelyn,
The Writings of John Evelyn
.
---