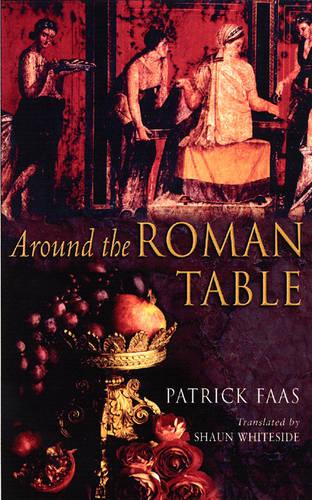 Around the Roman Table
1 available
Book Details:
Publisher:Macmillan ISBN:9780333904664 Published Date:17th January 2003 Dimensions:156 X 234 X 36 mm Weight:0.6806 kilograms Pages:384 Binding:Hardcover Condition:VeryGood Notes:Macmillan 2003 1st with all edition numbers **HARDBACK** In unclipped dustjacket No stamps or inscriptions; clean condition
Short Description
A delightfully quirky yet authoritative look at the food of Ancient Rome
---
Full Description
A quirky and unusual historical cookery book, already a bestseller in Europe.Packed with fascinating anecdotes, and richly illustrated with witty quotes from classical authors,
Around the Roman Table
is a mouth-watering ride through the food of the ancient world and, as a recipe book, a step back in time. But it is not just the absence of gas-fired hobs and microwaves which make this such a unique experience. America had yet to be discovered, hence ingredients such as potatoes, tomatoes, red peppers and peanuts could not grace the Roman table. This lack of the staples of the European diet, was more than made up for by Roman appetite for foodstuffs we would scarcely feed our dogs. Fish eyes, pigs' ears, wombs, intestines and brains were all served, usually dressed in fiery pepper based sauces. Not all the recipes resort to such unusual fare and over 150 are reproduced here, especially adapted to allow modern cooks to revive ancient dishes in their own kitchens.
---