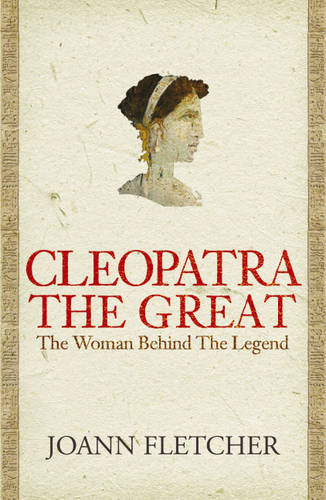 Cleopatra the Great: The woman behind the legend
1 available
Book Details:
Publisher:Hodder Paperbacks ISBN:9780340831731 Published Date:23rd July 2009 Dimensions:128 X 196 X 34 mm Weight:0.3221 kilograms Pages:464 Binding:Paperback Illustrations:8pp plate section Condition:VeryGood
Short Description
The first major biography of Cleopatra for over thirty years - a gripping, intimate account of the life of an amazing woman.
---
Full Description
Cleopatra the Great tells the story of a turbulent time and the extraordinary woman at its centre. She was Greek by descent - the last, and greatest, Egyptian pharaoh. But our understanding of her has been obscured by Roman propaganda, Shakespearean tragedy and Hollywood, with little attempt to tell her true story - until now.
In the first biography for over thirty years, Joann Fletcher draws on a wealth of overlooked detail and the latest research to reveal Cleopatra as she truly was, from her first meeting with Julius Caesar to her legendary death by snakebite.
Bringing the ancient world to life, Cleopatra the Great is full of tantalising details about the Pharaoh's infamous banquets, her massive library, her goddess outfits, beauty regimes and hairstyles. Joann Fletcher discovers the real woman behind the myth.
---
Review
this is a wonderfully entertaining and persuasive read. *
Tribune
*
The biggest discovery since Howard Carter and Lord Carnarvon unearthed Tutankhamun in 1922 *
The Sunday Times
on Joann Fletcher's discovery of Nefertiti's remains *
---