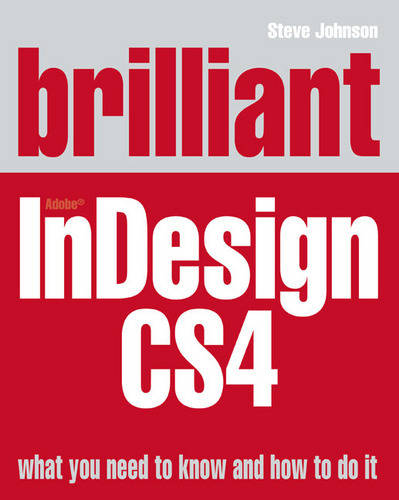 Brilliant InDesign CS4
1 available
Book Details:
Publisher:Pearson Education Limited ISBN:9780273722670 Published Date:17th December 2008 Dimensions:191 X 231 X 38 mm Weight:0.87 kilograms Pages:528 Binding:Paperback Condition:New
Full Description
Adobe InDesign CS4 is a page layout design program that allows you to create documents, such as newsletters and books, for use in print or online media. The product includes collaboration with Adobe InCopy and Adobe InDesign Server.Adobe InDesign CS4 is also part of the Adobe CS4 Design Suite and Master Collection.
Brilliant InDesign CS4 offers a fast, visual way to solve their InDesign CS4 problems and get work done. All the most important tasks are covered, using clear, step-by-step instructions with accompanying 4 colour visuals. Now in full colour!
This book features...
A new features icon to mark new additions to the software
Troubleshooting guide to help solve common problems
Real world examples to show why readers would want to perform a task
Workshops to help readers put together individual tasks into projects
ACE objectives to prepare readers for ACE qualification
Example files and additional workshops online at www.perspection.com
---