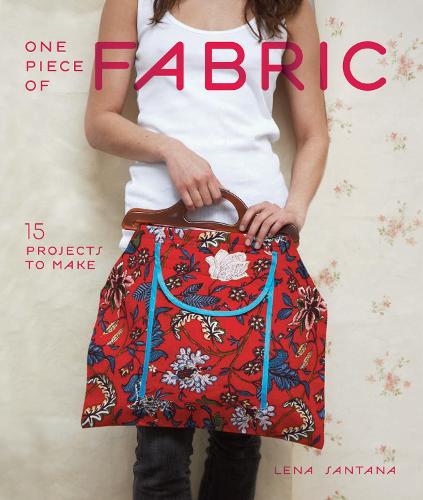 One Piece of Fabric: 15 Projects to Make
3 available
Book Details:
Publisher:Collins & Brown ISBN:9781843405474 Published Date:4th January 2010 Dimensions:190 X 230 X 10 mm Weight:0.3403 kilograms Pages:96 Binding:Paperback Illustrations:100 colour photographs and illustrations Condition:New
Short Description
A book of simple beautiful project to make from one piece of fabric.
---
Full Description
Includes 15 original and inspiring projects
Ideal for beginner or seasoned sewers
Cheap and quick ideas with stunning results
Whether you're a beginner sewer and want to test the crafty waters, an old hat with an odd bit of fabric you'd like to use up or just curious to discover what you can make with one square yard then this book is for you. Lena Santana has devised 15 simple, beautifully made projects from one piece of fabric. There's no need to worry about buying new fabric - this eco-friendly selection will ensure that you'll have all the help you need to use up those so-loved leftovers. The stylish ideas range from a Gathered Skirt and a Ruffle Collar to a Table Mat and a Bikini. It's as easy as it sounds.
Other titles in the series include One Ball of Wool, One Piece of Paper and One Block of Wood.
---