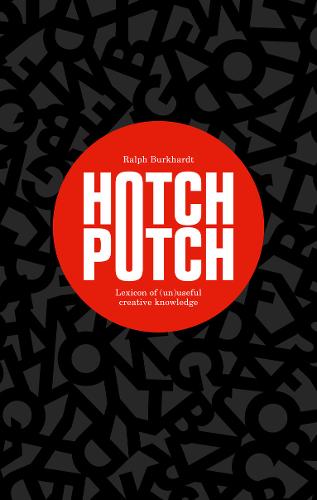 HotchPotch: Lexicon of (un)Useful Creative Knowledge
1 available
Book Details:
Publisher:Bis Publishers ISBN:9789063694555 Published Date:25th May 2017 Dimensions:110 X 172 X 16 mm Weight:0.2401 kilograms Pages:192 Binding:Paperback Condition:New
Short Description
A book about little known (un)useful facts about the creative field. Built as a dictionary.
---
Full Description
A book about little-known (un)useful facts from the creative field. Structured as a dictionary, it includes meaningful information, idle gossip and anecdotes from A to Z. This is where Coco Chanel, David Carson and Chupa Chups come together on a spread and create inspirational connections and knowledge. It's a perfect handbook for design students, designers, architects and everybody that works in the creative industry. 'Hotchpotch' is structured as a dictionary, making it easy to follow or to look up information on a certain subject. The main objective of the book is to create inspirational connections and to supply knowledge.
---
Review
"With this small lexicon you can test your own creative knowledge. Ordered alphabetically, it covers a thousand concepts of design and art, ranging from the Alvar Aalto vase to the Zundapp Janus, a colourful kaleidoscope of creativity. In fact, it includes also many useful information, such as who designed the logos of IBM, Apple and Coca Cola or what certain graphic or typographic technical terms mean. Hotchpotch is a fun pocket-sized memorabilia."
- Novum Magazine
---