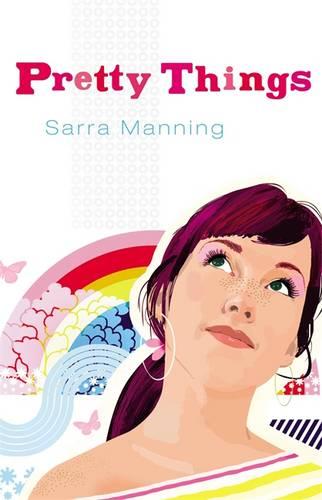 Bite: Pretty Things
1 available
Book Details:
Publisher:Hodder Children's Books ISBN:9780340883723 Published Date:13th January 2005 Dimensions:128 X 196 X 26 mm Weight:0.2586 kilograms Pages:352 Binding:Paperback Illustrations:no Condition:VeryGood
Short Description
Set against a backdrop of North London and drama group, four unforgettable teens struggle for identity, self-esteem and some kind of significance in life in this wittily, wickedly observed comedy of teen manners!
---
Full Description
Brie is in love with Lancome Juicy Tubes, Louis Vuitton accessories and Charlie, her gay best friend.But Charlie is in love with 1960's pop art, 1980s teen movies ...and serial heartbreaker, Walker. Walker has only ever been in love with his VW Bug, until he meets Daisy. And Daisy is far too busy hating everyone to know what love is...
This is a story about kissing people you shouldn't, falling in love and off your heels, and breaking hearts because there'e nothing to watch on telly.
---
Review
(of Guitar Girl) 'Sarra Manning's debut novel follows the highs and lows of the rock'n'roll lifestyle in this warts 'n' all spoof autobiography of Molly Montogomery, lead singer of teen band, The Hormones...Just the thing for wannabe pop stars.' * The Bookseller *
(of Guitar Girl) '...Molly Montgomery's compelling voice will pull in readers as she chronicles her quick rise to pop star fame with her band, The Hormones.' * Publishers Weekly *
(of Guitar Girl) 'Nice, pacy read and an antidote for children reared on Pop Idol.' * Dina Rabinovitch, The Guardian *
A funny, stylish tale of testing crushes written by an ex-ELLEgirl editor. * ELLE Girl *
Light-hearted and witty. A great holiday book. * mykindplace.com *
A wittily, wickedly observed comedy of teen manners! * Youngscot.org *
'Witty and pacy, the story deals with the complexity and confusion of teenage emotions. The use of multiple narrators adds depth and humour.' * Bookfest *
Within the interwoven stories, it is easy to identify with and care for each character in this fast-paced narration. * Gloucester Citizen *
A funny and enjoyable book about friendships and first love. * booktrust *
---