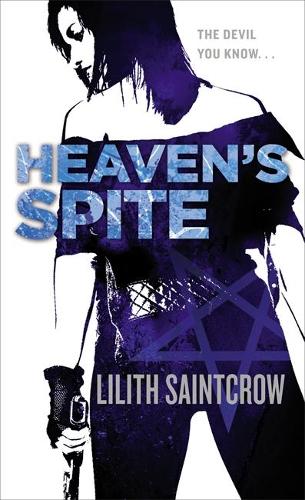 Heaven's Spite
1 available
Book Details:
Publisher:Little Brown Book Group ISBN:9780316074179 Published Date:2nd December 2010 Dimensions:106 X 168 X 30 mm Weight:0.1588 kilograms Pages:320 Binding:Mass Market Paperback Condition:VeryGood
Short Description
In her fifth heart-pounding urban fantasy, Jill Kismet's greatest enemies will become her newest allies
---
Full Description
When a new hellbreed comes calling, playing nice isn't an option. Jill Kismet has no choice but to seek treacherous allies - Perry, the devil she knows, and Melisande Belisa, the cunning Sorrows temptress whose true loyalties are unknown.
Kismet knows Perry and Belisa are likely playing for the same thing - her soul. It's just too bad, because she expects to beat them at their own game. Except their game is vengeance.
Nobody plays vengeance like Kismet. But if the revenge she seeks damns her, her enemies might get her soul after all...
---