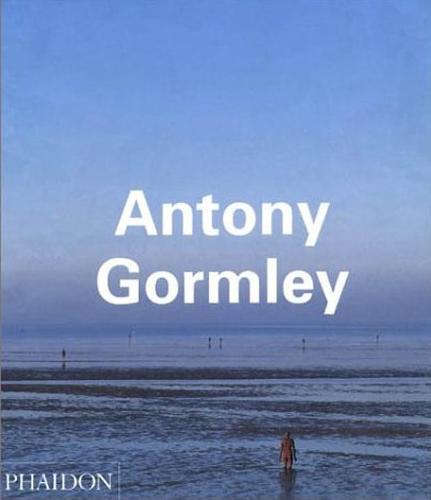 Antony Gormley
1 available
Book Details:
Publisher:Phaidon Press Ltd ISBN:9780714839523 Published Date:9th October 2000 Dimensions:250 X 290 X 23 mm Pages:212 Binding:Paperback Condition:VeryGood Notes:2004 Reprint of the expeanded edition Paperback Phaidon; paperback in paper over jacket; SIGNED ON FFEP BY ANTHONY GORMLEY; small mark to title page
Short Description
An appreciation of the British artist who revitalized the human figure in sculpture.
---
Full Description
Recipient of the 1994 Turner Prize Antony Gormley (b.1950) is an internationally acclaimed British artist who has revitalized the human figure in sculpture. Often cast from his own body, his lead and iron figures are sites for the exploration of states of being. Generating controversy and passion, Gormley's public sculptures raise key issues about the relation between art, society and the environment as a metaphysical and political realm. In the late 1990s his ongoing investigation of architectural and social space evolved into large-scale interentions, from the 300 closely ranked reinforced concrete blocks of Allotment (1996) to the 100 solitary cast iron figures facing towards the horizon on the coastal mud flats at Cuxhaven, northern Germany (Another Place, 1997). The Angel of the North (1998), commissioned by the city of Gateshead, is one of the most ambitious public sculptures in Britain since the time of Henry Moore. Asian Field, a sculptural installation made up of 190,000 clay figures, was created in Guangzhou, China, in 2003 and later toured to Beijing, Shanghai and Chongqing.
Irish curator and scholar in Oriental studies John Hutchinson surveys the sources, development and significance of the artist's work. A discussion with the late Professor Ernst Gombrich covers Gormley's approach to the human figure, which both departs from and opens up Western art historical traditions. Slovenian author Lela B. Njatin weaves a poetic narrative around her encounter with Field (1990-93). For his Artist's Choice, Gormley has selected a passage from the Confessions of Saint Augustine, who, like the artist, locates memory as both a cerebral and bodily experience of the world. Antony Gormley's writings, which include interviews and artist's statements, evince the influence of Eastern thought in his art's reflections upon being and consciousness. This revised and expanded second edition includes over 50 additional pages documenting Gormley's work from 1995 to 2000. Recent writings by the artist accompany a comprehensive evaluation of recent developments in his sculptural concerns by American art historian W. J. T. Mitchell.
---
Review
On the Contemporary Artists Series
"The boldest, best executed, and most far-reaching publishing project devoted to contemporary art. These books will revolutionize the way contemporary art is presented and written about."-Artforum
"The combination of intelligent analysis, personal insight, useful facts and plentiful pictures is a superb format invaluable for specialists but also interesting for casual readers, it makes these books a must for the library of anyone who cares about contemporary art."-Time Out
"A unique series of informative monographs on individual artists."-The Sunday Times
"Gives the reader the impression of a personal encounter with the artists. Apart from the writing which is lucid and illuminating, it is undoubtedly the wealth of lavish illustrations which makes looking at these books a satisfying entertainment."-The Art Book
---