The Aardvark Blog
Aardvark Car Boot 16th October, Alison Weir 19th October, Christmas Fair 4th December
Aardvark Car Boot 16th October, Alison Weir 19th October, Christmas Fair 4th December

Just a quick blog to highlight three events that are coming up over the next few months.
Next Sunday we have our final car boot of the year, 16th of October, from 9am-3pm. We are close to being fully booked for stalls, but do still have a few pitch spaces available. Booking needs to be in advance and pitches are still an amazingly reasonable £10 each.
Then on the following Wednesday 19th October, we have a return visit by the brillant historian Alison Weir to Wigmore Church to talk about the latest volume in her series of books on Medieval Queens, "Queens of the Age of Chivalry". Aardvark Books will have pre-publication copies of the book for sale on the night, and there is a chance to meet the author and get Alison's signature so that you will effectively have a personalised copy. We will also have copies of the two previous titles in the series, if you want to collect the series - what a brilliant Christmas present for anyone interested in history!
Next, on the weekend of the 3rd and 4th of December, Brampton Bryan will be 'en fête' as they say across the Channel. All the artists and makers in the village will be open to the public from 10am-3pm on the Saturday and Sunday - with their brilliant prize giving trail - and by popular demand, Aardvark will be reviving the fantastic Christmas Fair - absent since 2019 - on Sunday 4th. We'll welcome back the Dutch Lewis Trio to play from their Christmas songbook, and we'll offer you a glass of free mulled wine to go with your mince pies- what's not to like! There will also be a very special Royal Surprise - those of you who frequent our flea markets and car boots may guess who might be gracing us with her august presence!
In the meantime I will be visiting the Frankfurt Book Fair - the first time since 2019 - I am expecting lots of changes, but hope that the spirit of the Fair remains. Ethel is disappointed not to be able to go, but will be holding the fort and welcoming the MG Club for a coffee stop on Saturday 22nd October - if you want to come and admire some vintage British sports cars, they should arrive in Brampton Bryan mid-morning!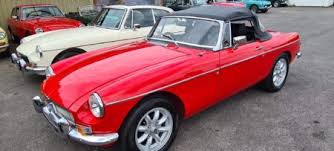 Published by Aardvark Books Ltd on (modified )