The Aardvark Blog
Back from Mental Spring Cleaning and raring to go
Back from Mental Spring Cleaning and raring to go

Last week we actually closed the bookshop for 5 days from Monday to Friday, and Ethel and I took off for the South East where we met up with various friends and relatives and ate and drank far too much (we are not yet used to the bright lights after a couple of years of living under a rock).
Amongst the many enjoyable things we did was to revisit Harpenden a town close to where I was brought up, and I was delighted to see they have a good independent bookshop and a very knowledgably staffed branch of Oxfam Books. I had an interesting conversation on Ardizzone with a customer and member of staff and felt right at home.
Another trip was to Kew Gardens which I first visited briefly over 25 years ago. I had a vague memory of the Palm House but had completely forgotten all the many other delights. I loved the different walks of Ilex, oaks etc, the Pagoda with its freshly gilded dragons and the planting around the Japanese gate. All in all a pleasure, and despite spending 4 hours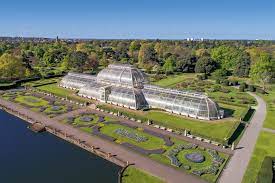 there, there were many things we failed to see.
I have also been working rapidly through my Christmas book selection and now only have half of the Saumarez Smith volume and the Wheel of Time books to go. Also bought in the Oxfam and read an old Lee Child I had somehow failed to read previously and the penultimate Michael Connelly which featured the ever bouncy Lincoln Lawyer. One of the delights of cold winter nights is one has more time to settle down and read, and I think I have read more in the last month than for the preceding six. What has perhaps helped is that I have decided to forgo some of my excessive newspaper and magazine reading - the news has been a terrible mixture of half tawdriness and half appallingness - which has freed me up for more book consumption.
Whilst we have been away we have been thinking of the year ahead and Ethel has posted our current events list for the coming year. We will no doubt hope to add one or two events - particularly some musical events - as things begin to get clearer and, we hope, the dreaded Covid recedes.
So thanks to all those who sent kind messages wishing us an enjoyable break, and to Rachel for looking after our house, dog and business so well in our absence. Eyes down for a fantastic 2022!
Published by Aardvark Books Ltd on (modified )