The Aardvark Blog
Strange Times
Strange Times

I have to confess that on both a personal and professional level the last week has been a strange one to live through. Whilst the shop and café have been very consistent, our online sales have veered between the very good and the truly lamentable, and it is hard to gauge what the mood of the public is at the moment. At times like this one's temptation is to think that one has made some obvious and cardinal error, but I think the truth is that the constant bad news that we have all been living through recently, coupled with high inflation, ludicrous prices for fuel and energy, and the return of the dreaded lurgy, have put people into something of a tailspin. I completely understand. Every time I drive past Griffiths Garage or Morrisons Petrol Station I make a note of the prices with the same avidity with which I used to follow county cricket scores,
But still I have some good news. Books remain the great sanctuary that they have always been, and fortunately for any-one visiting Aardvark we have never had a wider range of titles. Recently I purchased at auction a group of 1st Edition Agatha Christie titles - mostly in dust jacket - ranging from 1933 to the early 1970's. What better present for the crime enthusiast with a birthday coming up than a first edition from the Queen of crime. And prices start from only £10!
Then we have had a rush of stall bookings for our Easter Event on the 16th of April and we have only a few stalls left - we are limiting stalls to the car park only this time - so if you want to book please get on and do so. Speaking of Easter I am delighted to announce that Jack Brett will be playing during lunchtime at the event. Jack kindly played at our August Vide Grenier and it was one of the highlights of the day.
Also we are fairly advanced in our plans for our monster H.Art show 'The Shield of Achilles' - a meditation on the themes of the shield outlined in Homer, and I have a meeting on Friday about our Civil War Re-enactment in August - sad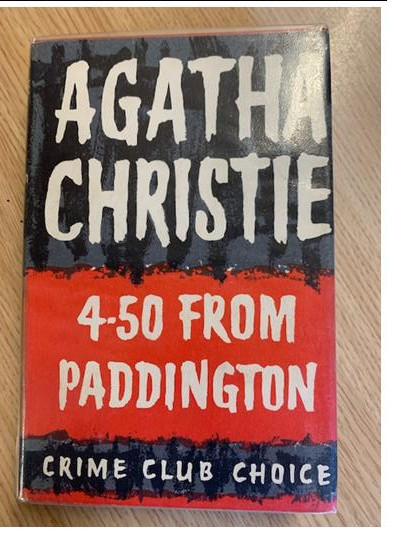 ly likely to be the last time that we do it.
So notwithstanding the general gloom there is lots to look forward to this year, and I am determined to be relentlessly cheerful. 'Damn the Torpedoes, Full Speed Ahead' as Admiral Farragut once said.
Published by Aardvark Books Ltd on