The Aardvark Blog
Musings for the Between Time 3
Musings for the Between Time 3

I've just watched the video for the new Taylor Swift song Exile. A beautiful duet with Bon Iver which is probably the best new song I have heard for some time ( although 'The Chicks' March March' runs it a close second). Exile contains the line 'I think I've seen this film before' , which made me think of a lyric from Dylan's song Motorpsycho Nightmare - 'oh no no I've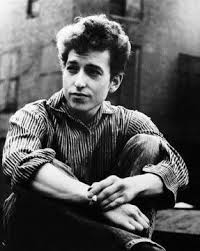 been through this movie before' ( context is all) - and of something they said to me in the 'Welcome to Dementia' workshop I attended a few years ago ('you have to remember that it's like they are watching a different film').

Dealing with the problems of the between time, it does feel like watching the same movie again and again. Things get better, things open up, things get worse again. All of this was sadly predictable, but because something is predictable doesn't mean it can't be shocking.

My last blog was not a musing but an exchange of letters I had at the weekend since the face mask ordinance came into force. There was a subsequent communication which I have not added in which the sender having given me a modern kind of apology ( I am sorry that you are feeling ... ), what they call in America an non-apology apology, went on to tell me that it was not the governments job to make people care about others.

On that I actually would agree. I don't believe in the thought police and all of us have murky corners in our souls which are better left without examination by the powers that be. I retain my earlier libertarian self's allergy to CCTV, facial recognition software and well intentioned suspensions of habeas corpus. I get too the argument that says that freedoms given up in times of conflict or hardship, are rarely won back when times revert to the norm. We have income tax because of a long forgotten foreign war, and far too few laws have sunset clauses.

And yet while I do still hold these truths to be self-evident, none of them resonate with me as much as the first hand accounts of those who work with me, and of shopkeepers, booksellers, receptionists, delivery drivers and others in customer facing roles with whom I have talked or heard from on social media. Many of them say how extremely difficult it is at the moment to maintain their sangfroid as emotions - both positive and negative - are running very high, and the effect of all this washing emotion can leaves them exhausted and a little shaky. Most of the time I am as tough as old boots - the legacy of losing my father at too young an age and of having been sent to boarding school thereafter - but over the last few weeks I too have found myself at times close to tears, at times falling asleep the second I get home, at other times getting irrationally angry over the kind of nothing stuff that normally I wouldn't even notice.

So may I end by saying to anyone reading this, please do your best to be kind to those you interact with. Any petty notices you come across have not been put up just to annoy you, and whilst you may have good reasons for ignoring them, you should know that by doing so you are potentially making others fearful , which I am sure is not what you intend. Also carrying a mask is not like having a rabbit's foot on your keyring. It only works if you put it on.

This is a movie that sadly we are all going to be forced to watch together again and again and again. But the ending is not yet written, and personally I am shooting for it to be more Frank Capra than Sam Peckinpah. In the immortal words of Dylan - The answer my friends is blowing in the wind, the answer is blowing in the wind.
Published by Aardvark Books Ltd on (modified )