The Aardvark Blog
Country Life, Winter Event, books and yet more books
Country Life, Winter Event, books and yet more books

Talking to customers in the shop today I realise that nearly a month has gone by since we got back from Frankfurt and got ready for the October Brocante. Since then we have managed to deal with all but one of the 80 boxes of books from Frankfurt, have coped with two bouts of road flooding ( fingers crossed that we are not on for a third), bought several smaller packets of books, and served an incredible number of customers.
Last week we had the strange experience of being called by customers to say that we were featured in a long Country Life article on independent bookshops. When I finally got hold of a copy of the article I found that the journalist - who visited us some time ago - described us as 'the template for what an independent bookshop should be'. For a shop stuck away in a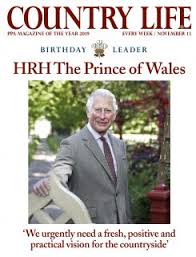 small village on the Welsh Borders it felt like a tremendous compliment. It is a fact that the further away you are from London, the harder it is to get the media to notice you, so Kudos to Country Life for mentioning us, Booka in Oswestry and Book-ish in Crickhowell as well.
Today we have been putting together two special sales tables ahead of tomorrow's Winter Event. Don't forget there is 10% discount of everything in the shop - including Christmas Cards, toys, games as well as books, CDs and DVD's. And best of all we have the return of the Trevor Davies Trio featuring the wonderful young singer Deborah Rose. What could be better than to sit having home-made soup, listening to wonderful jazz, surrounded by amazing books.
Then before we know it we will be filling the warehouse with wonderful stalls for the Christmas Fair on the 15th of December. We have a number of new stalls this time, as well as some popular returnees, and the mixture of arts, crafts, collectibles and bric-a-brac should give every-one plenty of opportunity to find the perfect present.
But before we get to then I still have many boxes of books to go through. It is amazing how many books we purchase in Aardvark and it is a testament to how many books that we sell that the building does not explode!
Published by Aardvark Books Ltd on