The Aardvark Blog
Lots and lots of new titles
Lots and lots of new titles

It has been amazingly busy from the start of January onwards and this week has been no exception. After a bit of a hiatus on Sunday and Monday - caused by extensive flooding in the area surrounding the bookshop - from Tuesday onwards we have mostly been at full stretch with some really busy periods both in the bookshop and the café.
Yesterday I also carried out a house clearance and I can say that there will be lots of interesting titles flooding into the bookshop over the next couple of weeks. I have two house clearances planned for next wee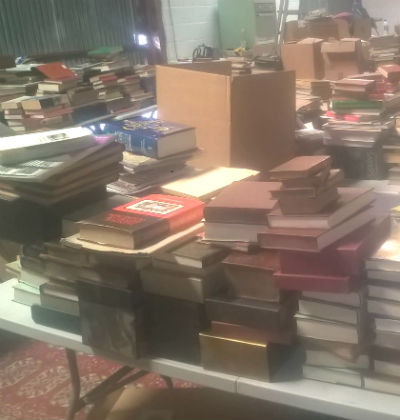 k so all in all this has been our busiest start to a year on record.
Now if we can just get it to stop raining ...
The other big upcoming news is that we are now only a few weeks away from the first Aardvark event of the year - a concert to mark International Women's Day by Cathy Nardiello. Cathy has planned a programme of women composers including the wonderful Fanny Mendelssohn. Fanny is much less well known than her brother Felix, but was a wonderful composer - particularly for the Piano. Why not make a point of coming along from 11.30am on Saturday the 7th of March and hearing some of her wonderful music. Entry to the concert is free .
Published by Aardvark Books Ltd on