The Aardvark Blog
It's easy like a Sunday morning
It's easy like a Sunday morning

Sunday is kind of the best day of the week to work at Aardvark, as we usually have lots of regulars stop by for a chat, from Spring until Autumn we get cyclists, motorcyclists and the occasional vintage car, and we maintain a cool mellow vibe.
Go through the looking glass in Autumn 2020, and instead of the normal laughter it's just R and I running round looking for orders and getting them packed up ready for Monday. There are definite signs that Christmas ordering has begun online which is great, but I confess I miss the joshing and commenting that normally goes on. It is just hard for everyone at the moment, and the Aardvarks are no exception.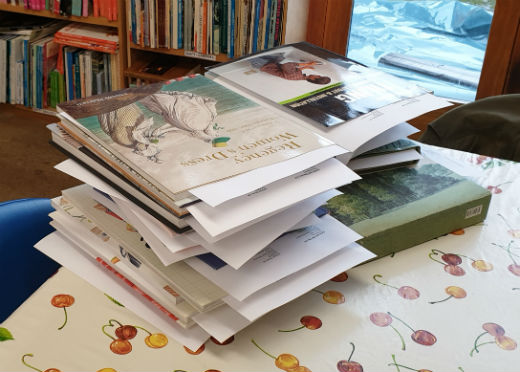 Still, I am a big believer in counting blessings and the truth is that even during lockdown there are worse things to be doing than running a bookshop. I have had lots of time to process some of the books that we have bought this year and there are so many great titles it is almost overwhelming. I do truly believe that the stock has never been better than this year at Aardvark and there are lots more wonderful books to put on the shelves. Check out the website as we are averaging 50 to 100+ new titles going on everyday.
I am glad to say that I have nearly finished putting on all the sci-fi: this is good, as we were running out of space to put them; but now I have a ton of fantastic biographies and history books to process.
Truly, the task of a bookseller is never done.
Finally it is tough to sum up the experience of living through the last week since the start of the US election on Tuesday. I think that calls for healing are more important than ever. I have had enough of a politics that only believes in shouting, and it will be great to get back to a less divisive time in which I truly hope that people do try to take in others' points of view. I hope also that the American experience is a lesson to all of us this side of the pond, that in the end - just as in real warfare - culture warfare has no winners, only losers.
Published by Aardvark Books Ltd on (modified )